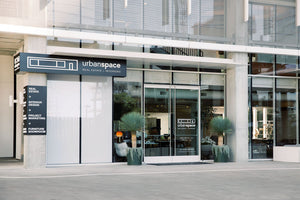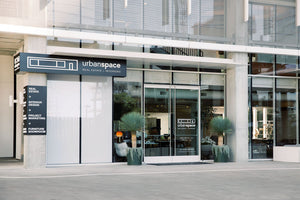 Our Story
Take two parts real estate, one part great design, and an unwavering passion for living the urban lifestyle in the heart of a city that's so fantastic it'll give you goose-bumps, and you've landed on Urbanspace.
Blending founder Kevin Burns' instinctual drive for real estate with a keen eye and knack for modern design, Urbanspace Interiors is a full-service lifestyle firm, carrying clients from the spark of a vision to the creation of a space that suits their every need. Kevin's love for modern design runs deeply through his veins. Kevin yearned to complete the architecturally captivating homes he represented with high-quality design offerings. As real estate and interior design go hand-in-hand like a tufted rug on a bare floor, an eclectic light fixture displayed in the center of a dark room, and colorful piece of art placed on a sterile white wall, it only seemed logical to evolve the Urbanspace portfolio to the next level.
In order to integrate the design service capability, Kevin had to recruit the best design team around — each member bringing their own unique voice and vision that come together to create Austin's source for high-end design excellence. The Urbanspace team believes interior design should be warm, eclectic and personal. Collaboration with Urbanspace guarantees you high-end artful designs, unparalleled quality, and service that consistently goes above and beyond to help transform your design vision into a reality. Urbanspace understands your space should speak to who you are and the lifestyle you live. Let us help you show the world just how one-of-a-kind you are. This is the Urbanspace Difference.